METRO Goblin R5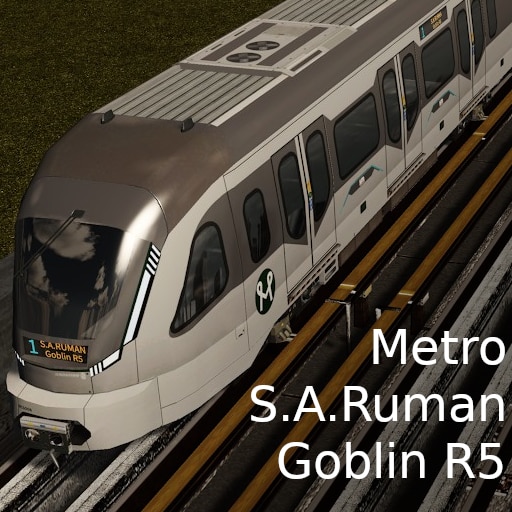 Description:
R5 is the fifth generation of Altafaux Metro rolling stock. It was designed by S.A. Ruman specifically for the new Line 11 (Airport Line), opened in 2019. It is being deployed in all driverless (GoA 3 and 4) lines of the system. A GoA 2 version, with driver cabin, is deemed to replace earlier R3 stock from 2023. I hope you like it!
The train is a 5 cars, third rail powered and 75m long set.
The end cars are about 4k tris, the intermediate cars are about 2500 tris. All share the same textures 3072x512px.
End cars have small submeshes.
The asset needs Prop Anarchy mod to display properly decorative front and back lights.
The asset carries 170 passengers.
Most of the photos above show parametrized light signs created with Write Everywhere mod by Klyte45. I am trying to share also those in the workshop, but I don't know how…
Props are publised as a separate asset.
I would like to thank Ronyx69, Klyte45, Rev0 and all the creators of mods needed to run nice custom metro vehicles and authors of several tutorials.
Keywords: Metro, Subway, Fictional