Eastman Office Building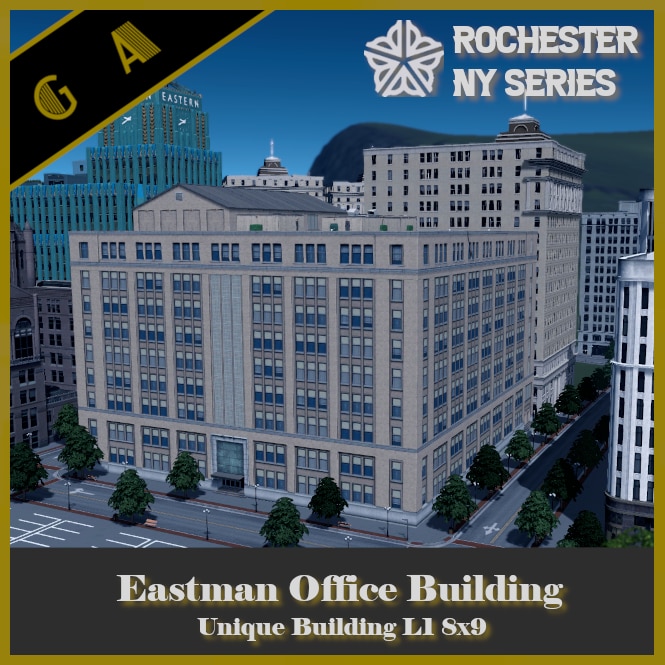 Description:
This asset is based on 359 State Street in Rochester NY. The building is part of the Eastman Kodak company[www.kodak.com] campus.
If you like my work, don't forget to give me a like with a "thumbs up" and feel free to comment. Follow my workshop to better track my ongoing uploads.
In-Game Information
8×9 Tiles
Main structure is 40M tall. About 44M for the rooftop mechanical shed.
Unique Building, L1
Eastman Office Building
Main Model => Tris: 5939; Textures: 2048×1024 _d,_i,_n, _s
LOD => Tris: 90; Textures: 256×256 _d, _i, _s
Ploppable RICO enabled as Office
Tags: Rochester, NY, Kodak
Thanks to Gaseous Stranger and RoomMic for their collaboration on this project.
Other Props
Roof props include several non-vanilla items. If you'd like them included in-game you may subscribe to the required items listed in the margin.