RAILWAY 2 – New Haven Powerline Networks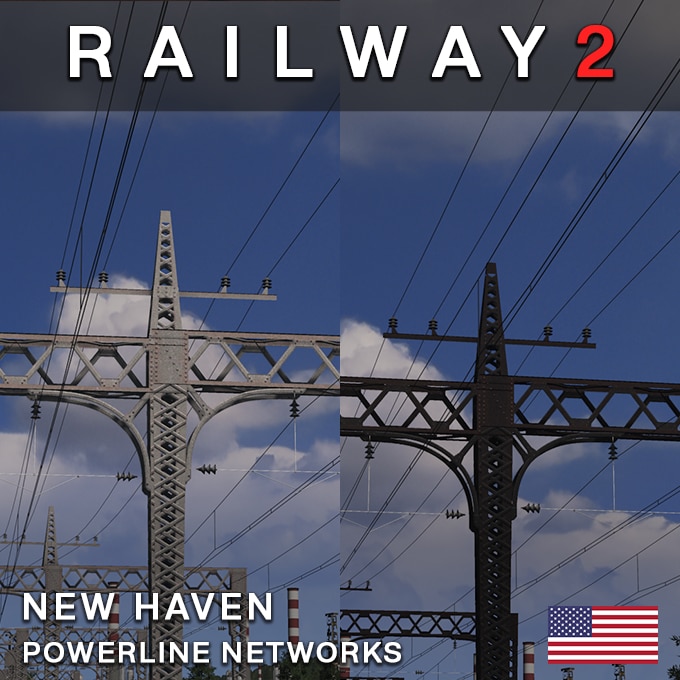 Description:
Functional Powerline Networks
Railway 2 is a network package which is packed with numerous new features, while maintaining the existing features of original Railway 1 project. It also brings new types of networks such as quads and mainlines. Check Railway 2 Guide in the collection, linked above.
About these networks
Powerline networks based on the 'transmission wire' type of New Haven track/segment located in Northeast Corridor section operated now by Amtrak. They are supposed to be placed next to the sides of New Haven portal catenaries as they are positioned like that IRL, referenced in screenshots. They come with 2 colors, consistent with previously released catenary styles.
I recommend to drag them next to tracks then use Move It to align node height with tracks, then align nodes over catenaries, otherwise it will be difficult to align them if they're already dragged right above tracks.
Keywords/Find It: REV0 Railway 2 United States USA Northeast Corridor NEC New Haven NH