NL Gantry Signs (3000mm)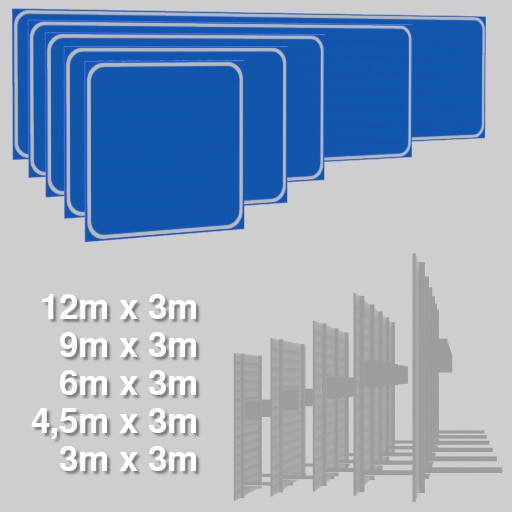 Description:
NL Gantry Sign Pack
A Dutch gantry sign pack with a height of 3 meter.
Features
5 Blue blank signs
Custom LOD's
Shared textures; use Loading Screen Mod (Fix) or equivelent
No snapshot nor tooltip to reduce up to 20% in file size
Gameplay
The signs are already at the correct height compared to the gantry. Use a Prop Snapping mod to snap them to a prop. You can use the "Find It! 2" mod to search for them and "Move It" to adjust heading.
Use Procedural Objects mod to create your own sign text. Take a look at the PO text area screenshot, before you make a comment you can't see your text.
The official font height is Anwb/RWS Ee 360/270 mm > PO font size scale for my signs is 31/23.
For Dutch font go to the workshop of DutchCheese.
Tags: RVV 1990, K-serie, Paneel, Verkeersbord, Overhead Road Sign, Traffic sign, Nederland, Netherlands