KURO Building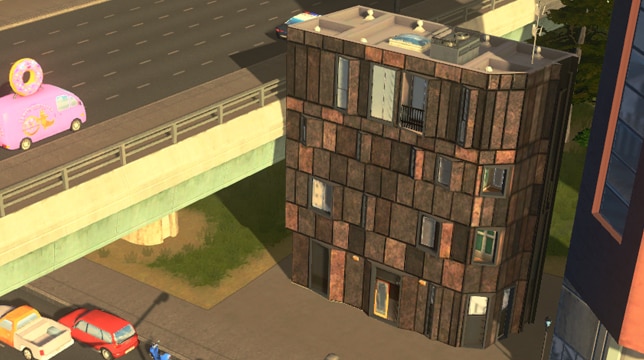 Description:
My first building to welcome in the new After Dark expansion, the KURO building is modeled after the creation by KINO Architects of the same name. Found in downtown Tokyo, Japan, this building is a noodle shop on the bottom floor and a residence on the upper floors.
Gameplay Info:
Level 3 2×2 High Density Residential
Tris: 1780
LOD Tris: 172
Texture Size: 2048×1024
Texture Maps: Diffuse, Specular, Normal, Illumination
If you'd like to show your support for this asset, donations are appreciated!

[www.paypal.com]