CBC/KBC Bank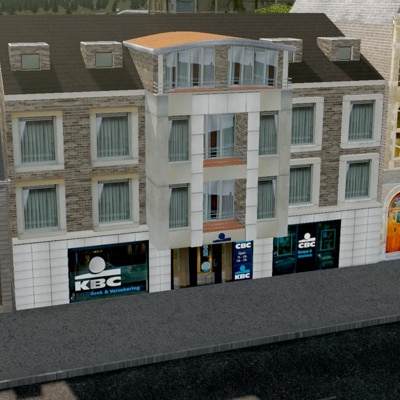 Description:
CBC & KBC Bank
CBC/KBC both are banks within KBC Group (which also include KBC Brussels).
KBC Group is a Belgian financial banking and insurance group that was formed in 2005 from the merger of KBC Holding, which in turn was formed from the 1998 merger of Kredietbank, ABB-insurance and CERA and its parent company Almanij. It is the 15th largest bank in Europe by market capitalization. Its head office is located at Avenue du Port, Sint-Jans-Molenbeek (Brussels).
CBC operates in Wallonia while KBC operate in Flanders. Altought it is inspired from the KBC located in Tienen I made an asset showing both to include all belgians 🙂
This is a level 1 commercial building 3×3.
Notes
Leave a comment below if you are experiencing any issue. Don't hesitate to share your screenshots ! 🙂
Keywords for Workshop search: Belgian, Belgium, commercial building, bank, Europe,…