Metro Cab 2013 Ford Taurus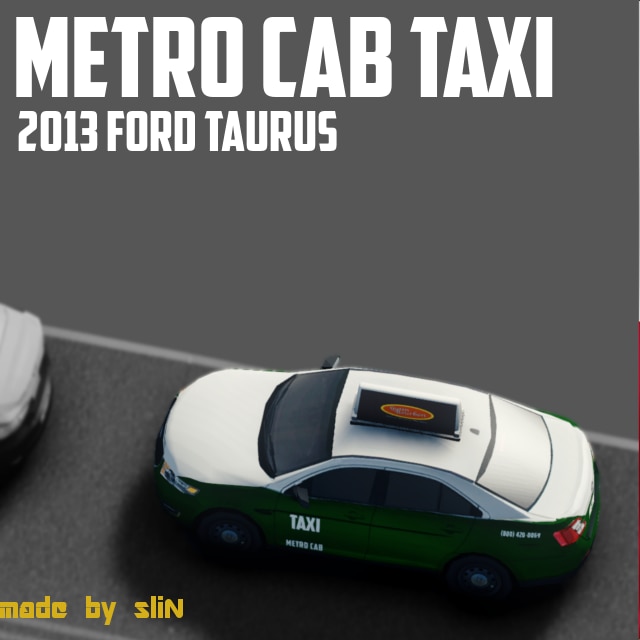 Description:
Whether it is the middle of the night or broad daylight , Metro Cab has got your back for all your Taxi needs.
This is the 2013 Ford Taurus version, once ought to be the sucessor to the Ford Crown Vic. In the end, however, the Ford Tuaurs met the same face as the Crown Vic and is now discontinued as well…
This download features:
-a Metro Cab livery
-a "Guten Bourbon" advertisement (as found in the BoJack Horseman universe)
-a prop version ALREADY included
This is a reskin of Ninjanoobslayers work. All credit goes to him!
Make sure to check his stuff out too, without him none of my work would have been possible !!!
For ideas, feedback, updates on current projects or a little chat with me please head over to my instagram account.
You can find me there under the name csl_slin or by clicking the following link
https://www.instagram.com/csl_slin/?igshid=qq9yaovvy9k4
(I also have twitter now)
Cheers!