Danhai LRT station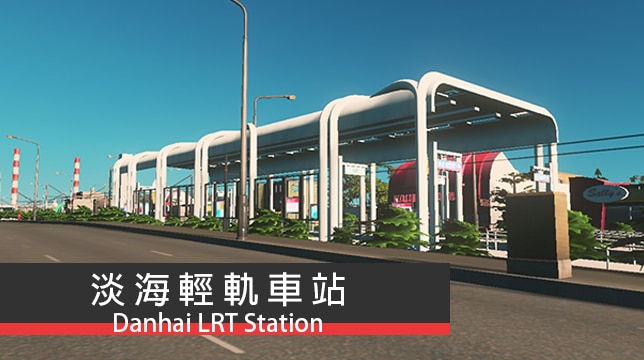 Description:
Danhai Light Rail It is a light rail route in operation in New Taipei City, Taiwan route code is V is part of the New Taipei MRT there are three routes: Green Mountain Line, Blue Sea Line and Sanzhi Extension Line.
The station is mainly divided into elevated island platforms, elevated side platform, pavement island platform, pavement side platform.
This asset is modeled and produced on a road side platform If there is an abnormal problem related to this asset you can tell in the message area.
Like this kind of work imitation want to support Welcome to click this URL Click send to sponsor[www.paypal.com]