Rich banK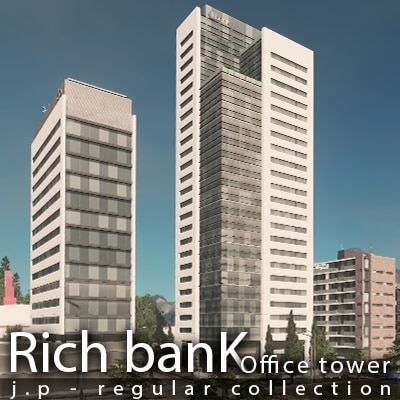 Description:
Rich banK – office tower
Main model and textures by jorge.puerta
Basic design, 27 floors office building with no special complex volumes to make your cities more realistic.
4×4 – level 3 office builging
Texture 1024×1024 (d-c-s-n-a-i)
Texture LOD 128×128 (d-c-s-n-a-i)
Download
Revisions:
Old revisions of this mod are available below. Click the link to download.