Nvidia Office (半導体工場)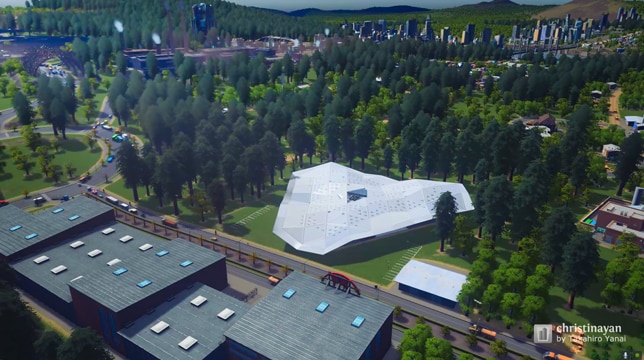 Description:
Nvidia Office by christinayan01.
The best semiconductor development firm in world. 4 times production.
ユニーク施設の半導体工場よりも4倍生産性が高いです。
** Referenced building (参考にした実在の建物) **
NVIDIA Head Office / – (エヌビディア本社 / -).
Real place: https://goo.gl/maps/XUbXW4qa84K3Jc7S7
**Stats**
Template : Industry, Unique Factory. Semiconductor. (産業。ユニーク施設。半導体工場).
Tris : 1540.
Texture : 1024px Diffuse, Normal, Specular, Illumination maps.
Size : 12×10 grid.
Note: Required DLC "Industries". (DLC『インダストリー』が必要)
** 3D model **
FBX file. Available free download on my website.
[Download] NVIDIA Office [Mesh] – ARCHITECTURE GRAVURE
【DL】エヌビディアオフィス【メッシュ】 – 建築グラビア
https://christinayan01.jp/architecture/archives/19432
Download
Revisions:
Old revisions of this mod are available below. Click the link to download.