RAILWAY 2 Dynamic – American Concrete Procedural (Network Pack)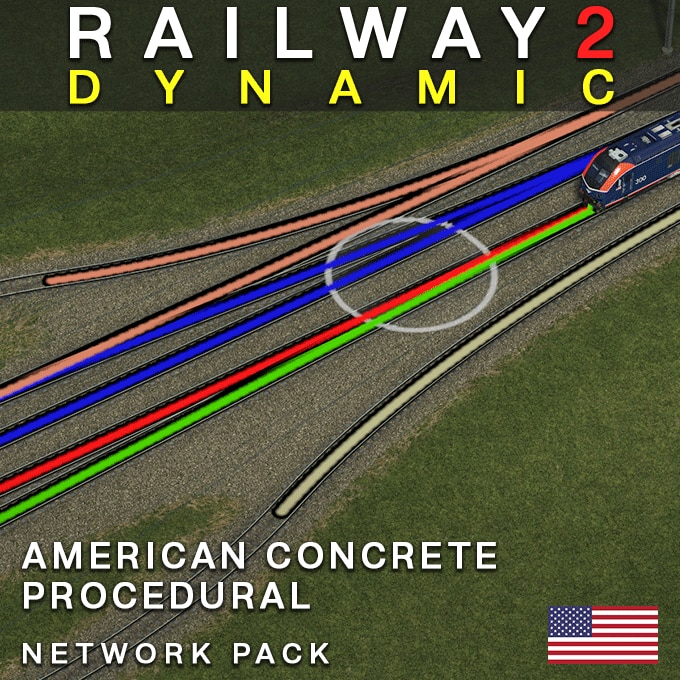 Description:
Railway 2 is a brand new network package which is packed with numerous new features, while maintaining the existing features of original Railway 1 project. It also brings new types of networks such as quads and mainlines. Check Railway 2 Guide in the collection, linked above.
Railway 2 DYNAMIC update brings in-game procedural junctions and lane based superelevation for train tracks first time ever to Cities: Skylines, thanks to the team behind Adaptive Networks and Traffic President mods.

– This package contains the following networks: 1 lane forward, 1 lane bi-directional, 2 lane one way, 2 standard and 4 lane.
– All networks now have the ability to disable overhead wiring system with Adaptive Networks.
– Networks contain basic and elevated prefabs.
– TMPE and Adaptive Network mods are hard dependence of this network package.

Textures and materials are re-cycled from R2 USA release, therefore there's no additionnal RAM load.

Check the Complete Guide
Keywords: RAILWAY 2, United States, America, NEC, Northeast Corridor, PRR, RE136, Concrete, Sleeper, Railroad, Procedural.