2020 Mercedes GLE Coupe_B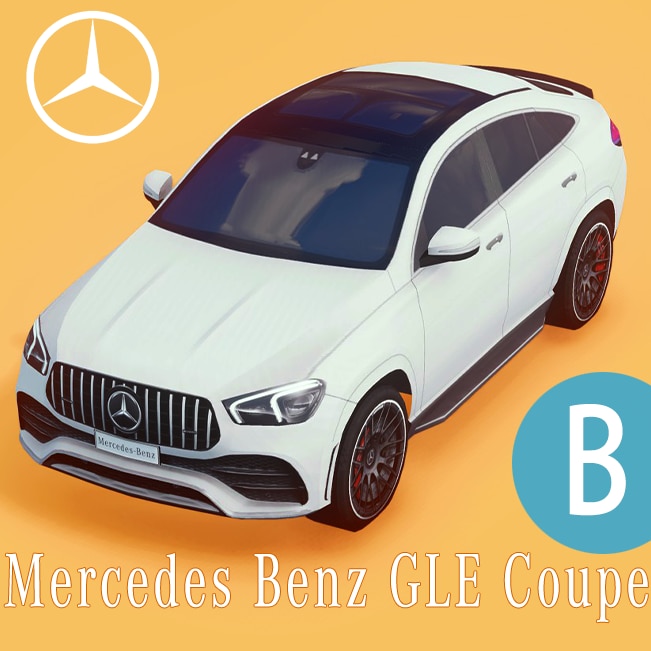 Description:
2020 Mercedes GLE Coupe_B by Jackson Wang
Click for Prop Version道具版本请点击这里
如果喜欢请按个赞,谢谢老铁们了!
If you like it please leave a like! Thank u!
Thanks to the following patrons for their support!
Collin Perez
Filip
Benjamin Rückner
MCR Photography
Ryo Nagao / rnagaorn
Jared
Lev vladimerovich Neyshtadt
dxcentx
trey cowherd
MADMAN
Hype Fetch
EPICO X
MADMAN
Алексей Авраменко
HIROMASA TANAKA
[www.patreon.com]
Early Access:
Tesla Semi-Truck
2022 GMC HUMMER EV-SUV
2018 VW Arteon
2020 Polestar 1
2019 Audi S5
2020 Audi A8
2019 Audi Q5
Tesla Model 3& NYC Taxi
Tesla Model Y P
2022 Tesla Model S Plaid
Ferrari SF90
2017 AMG GT
Mercedes S W223 (Patreon Only)
2020 Bentley Flying Spur (Patreon Only)
2021 Rolls Royce Ghost (Patreon Only)
2014 chev Corvette C7 (Patreon Only)
2021 Audi RS 3 (Patreon Only)
Porsche 992 911 (Patreon Only)
2022 Land Rover Range Rover (Patreon Only)
如果喜欢请按个赞,谢谢老铁们了!
If you like it please leave a like! Thank u!
Download
Revisions:
Old revisions of this mod are available below. Click the link to download.