Sensō-ji Hozomon (Treasure-House Gate)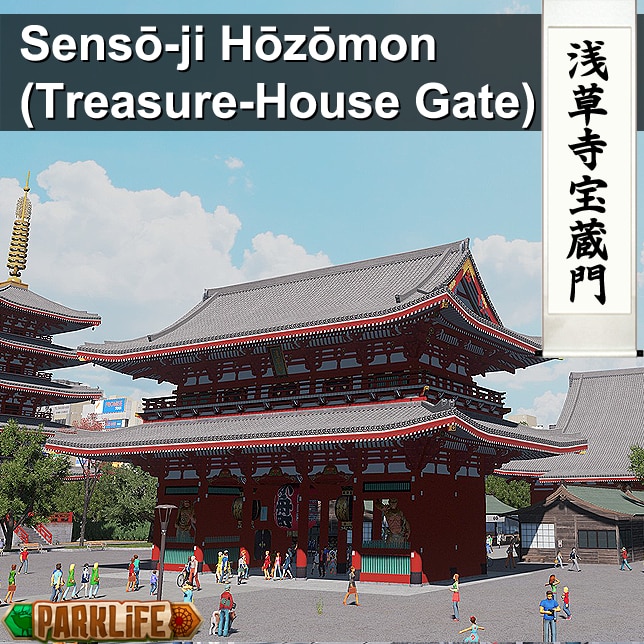 Description:
The Hōzōmon (Treasure-House Gate) is the inner of two large entrance gates that ultimately leads to the Sensō-ji (Asakusa Kannon Temple), a famous ancient Buddhist temple located in Asakusa, Tokyo, Japan. It houses many of the Sensō-ji's treasures (from wikipedia [en.wikipedia.org])
This is the Parklife version.
Can be found under Parks & Plazas City Park.
related Buildings:
Tris: 8712
LOD tris: 128
Texture: 1024×1024
LOD Texture: 128×128
Enjoy!
———————————————————————————————-
Tags: 浅草寺, 宝蔵門, 寶藏門, 宝藏门, 淺草寺, 東京, 日本, Tokyo, Japan
by Emperor Li