Sensō-ji Five-Story Pagoda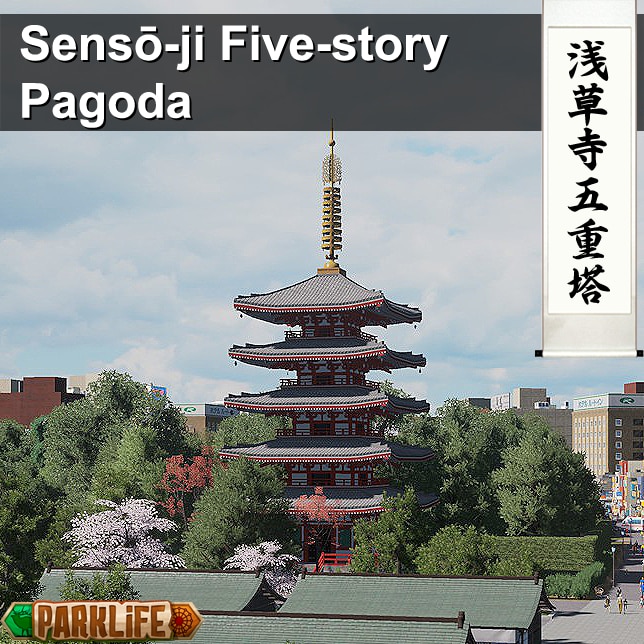 Description:
Originally located on the east side of the Sensō-ji temple ground. After its destruction during the Great Kanto earthquake in 1923, it was rebuilt in 1973 on the west side. ( wikipedia [en.wikipedia.org])
This is the Parklife version.
Can be found under Parks & Plazas City Park.
related Buildings:
Tris: 6866
LOD tris: 248
Texture: 1024×1024
LOD Texture: 128×128
Enjoy!
———————————————————————————————-
Tags: 浅草寺, 五重塔, 淺草寺, 東京, 日本, Sensō-ji, Asakusa Kannon Temple, Tokyo, Japan
by Emperor Li
Download
Revisions:
Old revisions of this mod are available below. Click the link to download.