Small Police Station – Simcity 4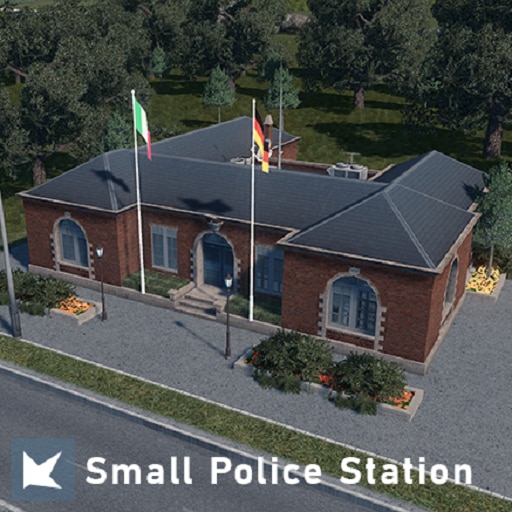 Description:
Small Police Station – Simcity 4
Copy of Small Police Station from Simcity 4 that was recreated pixel by pixel. I try to stick to the original model as much as possible and I hope did well. 🙂
The building has custom props to avoid some of the ugly vanilla ones and add more details, but you can use this asset without them, it doesn't really affect the look.
Building stats
The building have the same stats as the vanilla Police Station.
Model Info
Main model: 1,739 tris and 1024×512 texture.
LOD: 112 tris and 128×64 texture.
If you like my asset – please don't forget to rate it! 🙂
Download
Revisions:
Old revisions of this mod are available below. Click the link to download.