Better Warehouse Names v0.1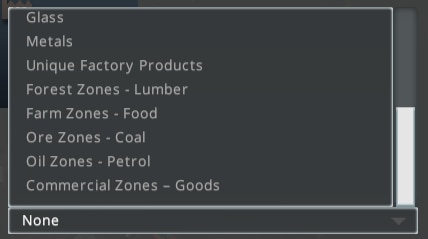 Description:
Better Warehouse Names
Really small mod to make the names of the warehouse resources more understandable as I find the vanilla names really confusing as they don't actually list what resource will be stored.
Currently only supports English names. I can add localisation support if others find this mod useful.
Features
Changes the names of specialised industry zoned resources in the warehouse resource drop down list
Zoned Industry – Forestry Products -> Forest Zones – Lumber
Zoned Industry – Farming Products -> Farm Zones – Food
Zoned Industry – Ore Products -> Ore Zones – Coal
Zoned Industry – Oil Products -> Oil Zones – Petrol
It requires harmony as it patches a private member in the Warehouse panel.
Source Code
Can be found on Github[github.com]